Don't miss the opportunity to build valuable developmental relationships
How can you grow developmental relationships with young people?
This FREE Relationship-building tool will help you get to know the young people in your life
We know that building developmental relationships is critical to young people's development. But we also it can be time-consuming.
To help simplify the process, we are sharing a free downloadable tool called the 4 S's Interview to create connections quickly and lay the groundwork for building strong relationships.
The 4S's Interview is designed for getting to know a young person by validating four important aspects of their lives:
Sparks:

Talents, deep interests, and activities that bring enjoyment and meaning to life

Strengths:

Skills, behaviors, attitudes, and values that promote success and development

Struggles:

Problems that cause concern and potentially undermine success and development

Supports:

People and programs that nurture sparks, build on strengths, and reduce struggles
We invite you to download this tool to better get to know the young people in your life!
And to find out more about developmental relationships, click below to download our free Developmental Relationships Framework.
For more than 60 years, Search Institute® has been a leader and partner for organizations around the world to conduct and apply research that promotes positive youth development and advances equity. Our goal is for all young people to have what they need to thrive.
Search Institute has been featured in: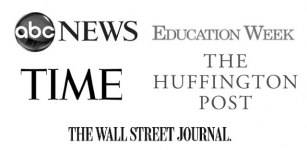 © Copyright Search Institute 2020